4 November to 23 December
at Stenton Gallery

CHRISTMAS SHOW PART 1
CHRISTMAS SHOW PART 2

A wide range of collectable art by gallery artists
and, for first week only, the young artists of the
PUMPKIN PATCH NURSERY, DUNBAR
drawing and painting Fireworks.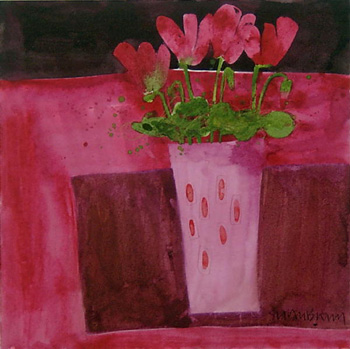 Susan Brown
'Cyclamen'



Open 11 am to 5 pm six days a week (closed Thursdays)

LATE NIGHT OPENING TILL 8 pm:

WED 9 NOVEMBER and WED 7 + 14 + 21 DECEMBER

Join us for a glass of wine and a leisurely browse.



Please check Catalogue button on left for prices,
or contact the gallery direct.