24 March - 26 April 2006
SPRING MIXED SHOW
at Stenton Gallery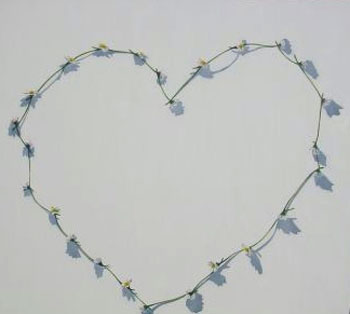 Kirsty Lorenz 'I Love Daisies'
Among the exhibitors in our Spring show are:
Sylvia ALLEN, Carmen AMBROZEVICH, Jessica BEVAN, Colin BROWN, Ruth BROWNLEE, Sarah CARRINGTON, Stephen CARRUTHERS, Dave COHEN, Frank COLCLOUGH, Alan FAULDS, Ronnie FULTON, Nigel GROUNDS, Ed HUNTER, Scott IRVINE, Kirsty LORENZ, J MAREK, Sam MacDONALD, Lynn McGREGOR RSW, Bill MELROSE, Hazel NAGL, Jennifer PETTIGREW, Jackie PHILIP, Sheena PHILLIPS, Elizabeth REID, Patricia SADLER, Marie SCOTT, John STRUTHERS, Wendy SUTHERLAND, Blair THOMSON, Maggie VANCE, Linda WARRICK, Gareth WATSON, Bill WRIGHT RSW RGI PAI


Special opening, with wine, to celebrate Mother's Day, Sunday 26 March 2006. All welcome!
Open daily 11 am - 5 pm (closed Thursdays).